New Pricing
---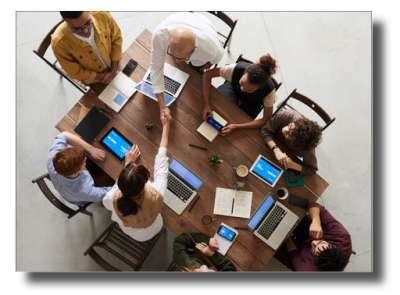 We appreciate your continued loyalty as a valued customer of DeltaForce. We understand the importance of reliable internet service in today's connected world and are committed to providing you with the best possible experience. However, we must inform you of upcoming changes to our service fees.
Effective Oct. 1st 2023, we will be adjusting our service fees to better align with the increasing costs of maintaining and improving our network infrastructure, as well as providing you with enhanced services and features. We have carefully considered this decision and have worked hard to minimize the impact on your monthly bill.
Here are the details of the new Prices:
Email Only - $6.95 /mo
Your Domain Email, DNS, and one Box - $20.00 /mo
Standard HTML/PHP Site Hosting - starting at $22.00 /mo
Wordpress site Hosting - $35.00 /mo
Wordpress 'Managed' site Hosting - $50.00 /mo
General Web Development - $110.00 /hr
Database Involved Web Development - $150.00 /hr
Mailing List - $7.00 /mo
NCN Show - $500.00 /mo
We understand that any increase in costs can be a concern, and we want to assure you that we remain committed to delivering the best possible value for your investment. In addition to the fee adjustments, we are continuously working to enhance your internet experience by investing in network upgrades and offering new features to meet your evolving needs.
If you have any questions or concerns about these changes, you can reach us at 919-852-2121. We are here to help you understand the changes and explore any options that may be available to you.
We sincerely value your business and trust in DeltaForce. We remain dedicated to providing you with reliable and high-quality internet services, and we thank you for choosing us as your internet service provider.
Thank you for your continued support, and we look forward to serving you in the future.